Carved Guiltwood and Painted Commode
Carved Giltwood and Painted Commode
Beautiful Carved Giltwood and Painted Commode c.177o in upcoming Sothebys Sale Paris. Sept 15, 2017.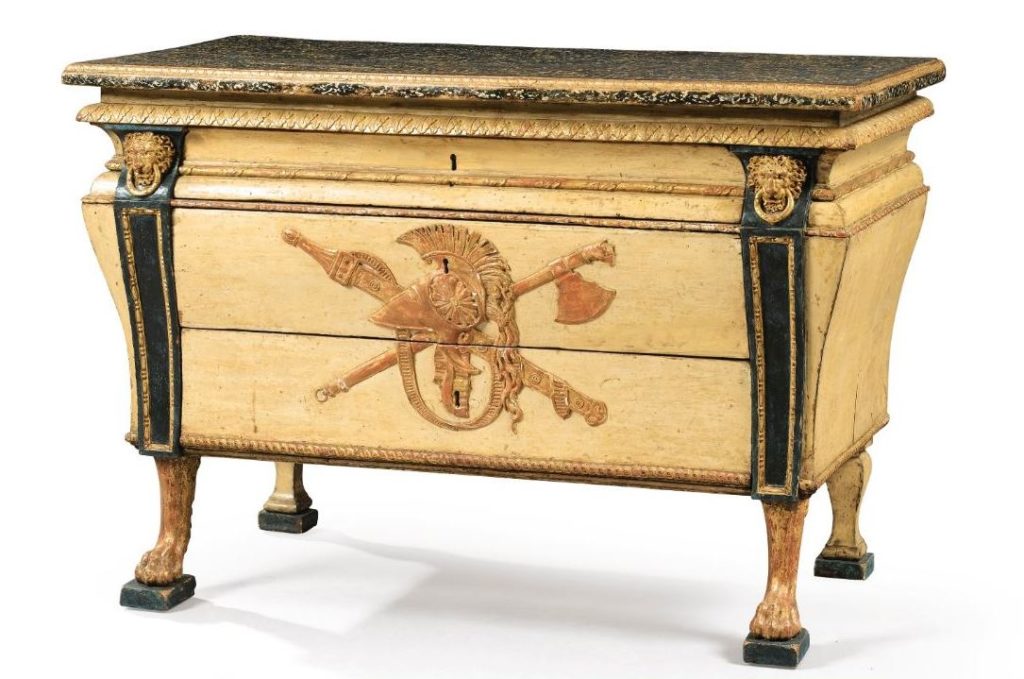 In the Sothebys upcoming sale, Paris-Rome: Une Alliance Artistique, there is an amazing painted Roman Commode Lot no.5 dated  1770, with wonderful Greco- Roman details. The faux painted top is surrounded by a lovely gilded lamb's tongue moulding raised above a gilt banding of Acanthus leaves.  A pair of carved Lions mounts are followed with mouldings of Acanthus leaves wrapping around a stick as well as bead and reel moulding  being used above the drawer and inset into the recess of the black corner posts.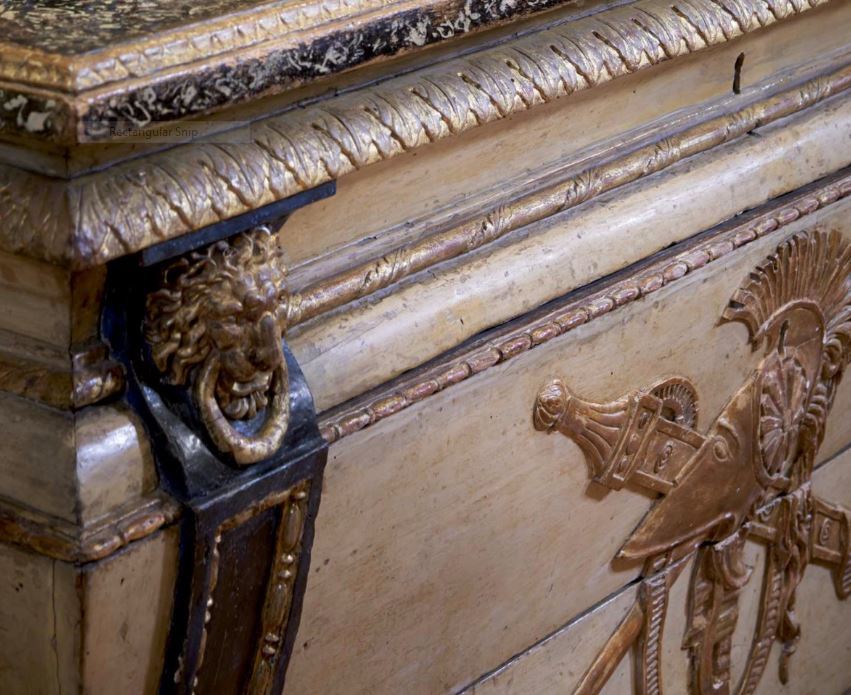 The commode of sarcophagus form is centred by a wonderful Trophy ornament featuring the spoils of war. The axe, sword and helmet. The face of a god appears that looks like it could have drawn by a modern artist like Modigliani. What a wonderfully detailed piece of furniture. What a treasure, I love it. Click on the link below to go to the Sothebys catalogue entry for the sale.
http://www.sothebys.com/en/auctions/ecatalogue/lot.pdf.PF1721.html/f/5/PF1721-5.pdf
Tags: Chad Womack Design Blog, Design History, Painted Furniture
Trackback from your site.