Inverted Walnut Pedestal Desk
Inverted Walnut Pedestal Desk
Inverted Walnut pedestal desk is handmade from American Walnut solids and veneers. This unique desk features reverse graduated drawers in each pedestal and a single pencil in the center.  The drawers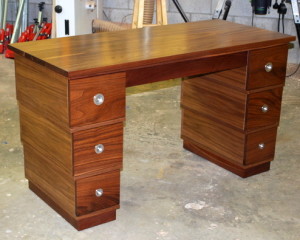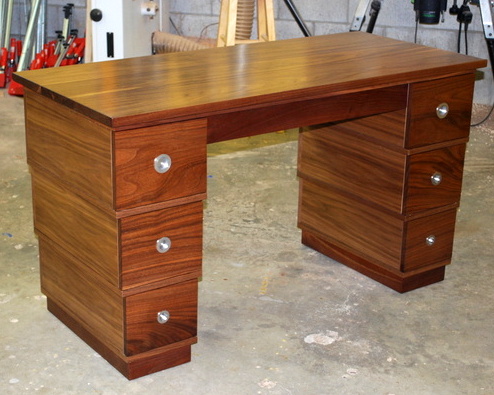 feature beautiful Stainless Steel drawer pulls  When I design a desk for a client I like to build a custom safe drawer in the center of the left or right pedestal.  The concept for the drawer is based on one  German Cabinetmaker David Roentgen's desk for Catherine the Great in the late 1780's. The amazing desk Roentgen designed is illustrated in the photo on the bottom right.  You pull the drawer out half way and there is a small key hole that unlocks the drawer and it splits in half to expose the internal rear compartment.  The size of the desk is 54″x 25″ x 30″ H. Please click on images to enlarge.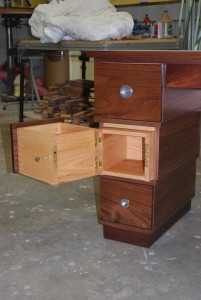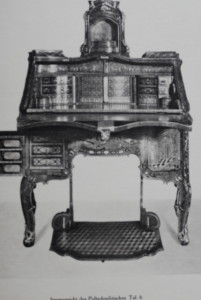 Tags: Artisan Furniture, Custom made, Desk, Fine Cabinetmaking
Trackback from your site.