Posts Tagged 'Neo-Classic Cabinet'
Carved Giltwood and Painted Commode
Beautiful Carved Giltwood and Painted Commode c.177o in upcoming Sothebys Sale Paris. Sept 15, 2017.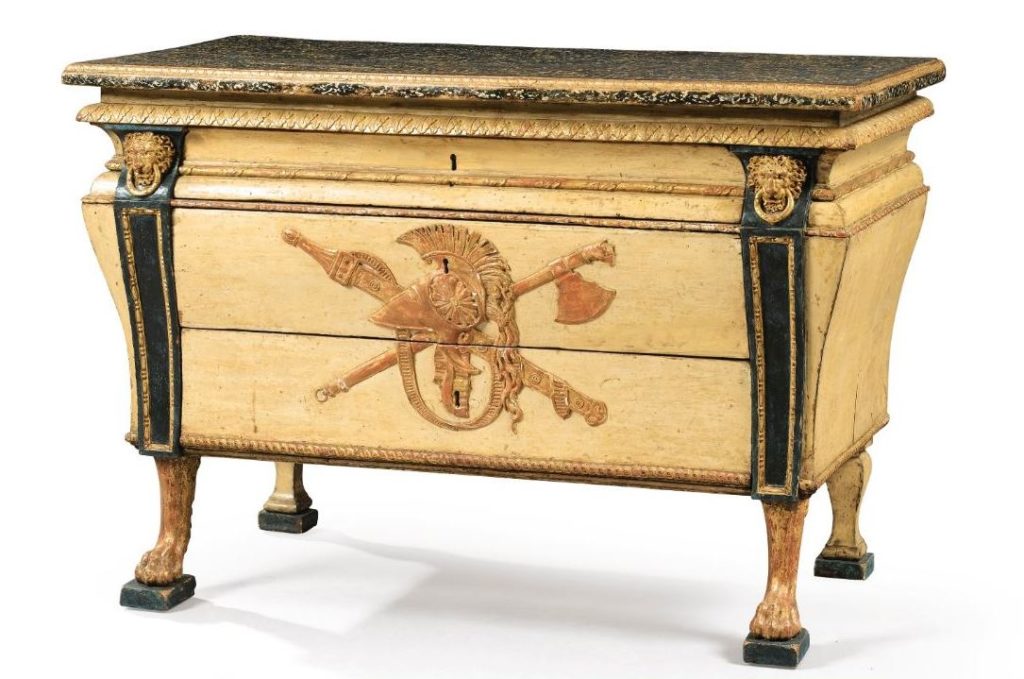 Dressing Tables in the Style of James Wyatt
A pair of hand painted & water gilt dressing tables in the style of the  18c English Architect James Wyatt. The cabinets feature fitted interiors in Cuban Mahogany and dyed black deer skin. The center drawer pulls out for a Neo-Classic Temple in exotic wood to rise from the interior of the center compartment. The temple was based on the design of the garden temple of Heveningham Hall in Suffolk England.  The end compartments feature unique quadrant pivoting drawers. The decoration of the painted ornament decoration was inspired by the ornamental decorations and drawings of James Wyatt
Please click on the images to enlarge.
                                                         Riesener Door Cabinet in Cherry
Neo-Classic Door Cabinet in Cherry Solids and Veneers and Ebony inlay.  Walnut herringbone inlay is featured on the canted corners.  Size 39″L x 19″D x 24″H.
Please click on the images to enlarge.