VLK Dining Table
VLK Dining Table
The VLK Dining Table is handmade and crafted in solid American Walnut. The is Length 72″ x Width 37.5″ and extends to 94″ with two (2) 11″ fillers.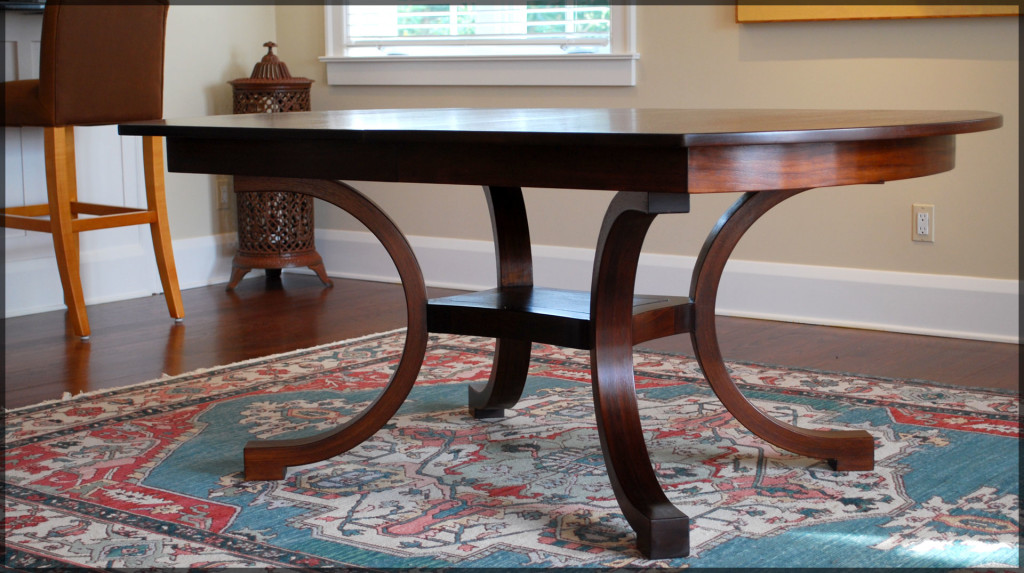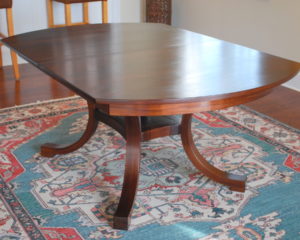 Please click on the images to enlarge.
The VLK Dining Table is fitted with traditional English pattern table slides to allow it to open to 94″.  The top was created with four (4) wide 17.5″ walnut boards.  The table is raised on four (4) bent laminated legs and fixed with a shaped stretcher.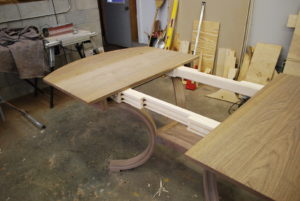 Tags: Artisan Furniture, Custom made, Dining Table, Fine Cabinetmaking, Handmade, Northern Michigan, Studio Furniture
Trackback from your site.